We completely love the impetus of this challenge, because it undoubtedly appears like one thing a Hackaday reader would undergo. After lastly deciding between a CNC router and a laser cutter, [Eirik Brandal] was planning to "Hey, World" the CNC with one thing fast and easy, like perhaps just a few acrylic plates with curves and a few electronics. As an alternative, characteristic creep took over, "issues escalated uncontrolled", and [Eirik] got here up with this intriguing and sophisticated kinetic sculpture.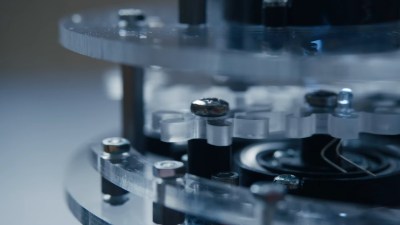 As you'll see within the demo video beneath, it is a motor-driven sculpture with sound and intermittent mild. It has an Arduino Nano Each, two motors, and eight gears with varied cog counts to accommodate the challenge. The sunshine comes from LEDs which might be connected to the DIY gears with their legs bent and their little toes sliding round selfmade slip rings with the intention to alight.
However what concerning the sound? There's an affixed piezo disk that picks up the gears' vibrations and chafing, and this will get amplified to enhance the acoustic sounds of the sculpture. Be sure you take a look at the fairly satisfying demo video after the break, and stick round for the construct video.
Are you as fascinated by kinetic sculptures as we're? Right here's on that makes use of machine studying with the intention to deliver steadiness to itself.